Eyeshadow Palette by P2 Cosmetics
Hi everyone,
Today, I decided to show you a find I particularly like. This is the eyeshadow palette by P2 Cosmetics that a lot of you do not know.
P2 Cosmetics is a German brand whose products are only for sale in Germany (unfortunately for those who do not live nearby). The make-up P2 Cosmetics are available in approved depositary for instance DM (a hardware shop), you will find a nice range of P2 cosmetics and the prices are unbeatable.
Texture : matte and pearlized
The quality is top, I can tell you that this is the case, because from the first day I tested one of their lipstick, I came back to buy more from them, I filled my basket at DM store of lipsticks, nail polishes, blushes, compact powders, eyeshadows … (I'll do a review of all of the make-up P2  I purchased).This palette is a treasure, she has several qualities : she is highly pigmented with original colors hard to find and the result is so magical. Big range of colors, 18 in total. So abundance of choices to realize looks you want to at any time, anywhere. The price is totally affordable for most of the budget. It costs only 10 €.
Some pictures below to have an idea :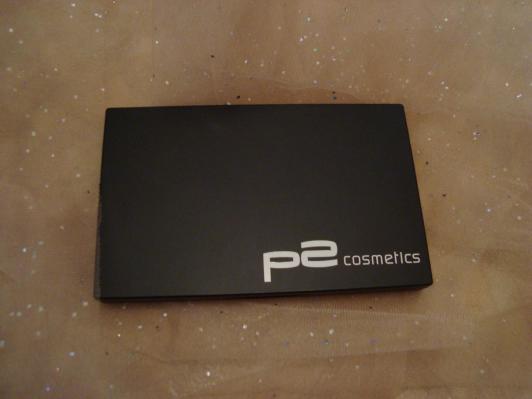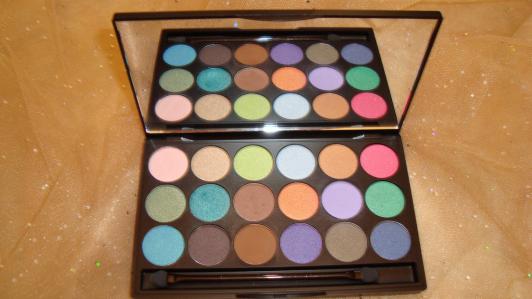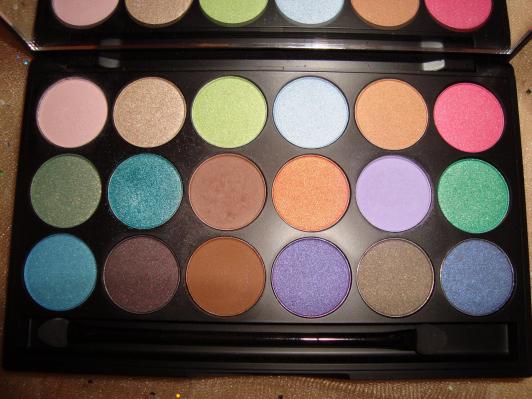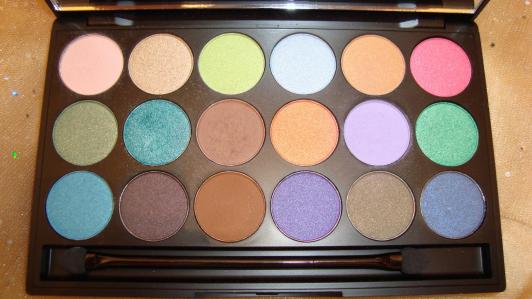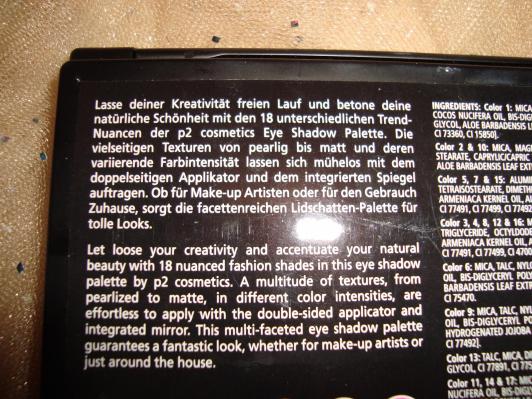 Positives points :
integrated mirror

multitude of colors

highly pigmented

inexpensive

very good quality (you won't be disappointed)
Negatives points :
Only available in Germany

Only available in Christmastime

No website to order from

Packaging design pretty average (can be improved)
If you have the opportunity to travel to Germany or if you live nearby, I encourage you to take a look at DM store (a hardware shop), you will find a stand P2 Cosmetics. You won't be disappointed.
Let me know what you think about it, do not hesitate to leave a comment down below. I'll be happy to read from you
Take care  
P.S. :
If the company P2 Cosmetics is reading me, thanks for thinking of us who have not the luck to live in Germany, in creating your own website. Danke.